SMALL BUSINESS
Being a small business entrepreneur can be a daunting task right from the start forcing you to "working on the business" rather than "working in the business".
Most family run businesses whilst expecting a regular income stream from the outset fail to recognise the problems that may face in making it a success story. Not only they have to invest precious time resources to raise the initial capital, develop technical knowhow, deal with paperwork but also concentrate on getting the new clients. At times without any professional help they try to overstretch by do multi-tasking all alone whilst experiencing information overload and lack of direction & planning. Such as: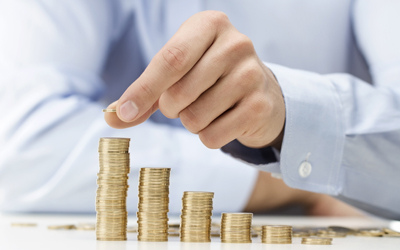 What type of entity it should be? Single owner, partnership or a limited company?
Do I need to register with any professional associations? Have a patent or a trade mark?
How do I comply with data security, corporate governance, tax, health & safety and employment laws?
Do I have adequate management reporting and accounting systems in place?
At Accounttax we understand these problems and offer detailed road map to make you achieve your full business potential by taking over all accountancy and tax tasks and let you be occupied with what really matters "Your business".
Range of Services offered include:
Accounts & Bookkeeping
Payroll
VAT
Tax planning
Profit Improvement
Tax advice & Investigations
ACCOUNTS & BOOK KEEPING.
Business is about knowing your figures and keeping the books may not be the most interesting of tasks, but it is imperative to have the snapshot of your business at any given time.
More
Payroll
Are you responsible for Payroll? If you are, you will know that its accurate handling is of prime importance in terms of being proactive with its ever-changing dynamics but also to avoid any related costs or penalties that may follow if not dealt with properly.
More
Vat Returns
Vat is one of the most complex areas of tax regime where constantly changing rules or an occasional oversight can cost business huge tax bills and extra paperwork.
More
Tax Planning
Businesses sometime may Have multiple income streams from local or foreign sources such as investments, trade, capital gains, rentals, savings, requiring careful tax planning using all available tools to make a significant difference to your tax liability.
More
Profit Improvement
With numerous years' experience in supporting businesses with our accountancy services, we have accumulated a wealth of knowledge in many financial areas.
More
Tax Advice and Investigations
HMRC carry out tens of thousands of investigations whether related to Tax, Corporation Tax, PAYE or VAT. These can be enquiries, compliance checks, reviews, audits or sometimes just a set of questions. Investigation into your tax affairs is inconvenient and can potentially be damaging and not just financially.
More